Create Unique IP MPEG2 or MPEG4 Multilayer Overlay Graphics
Supports Crawls, Scrolls, Snipes, Logos, Animated Sequences, and Weather Graphics
FOR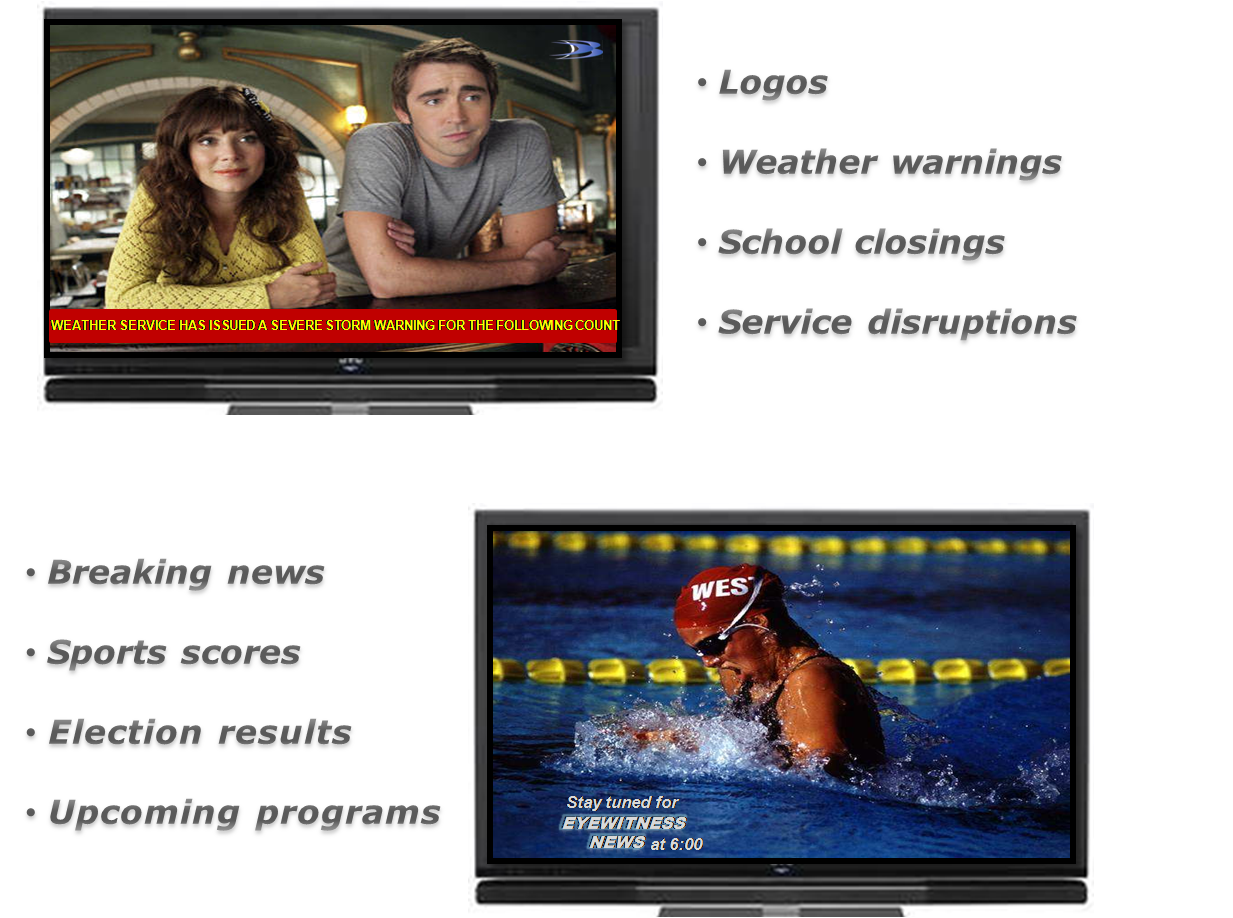 Key multilayer graphics over MPEG-2 or MPEG-4
Imports most graphics formats including .tga and .bmp
Automatic insertion controlled from MediaFire IP Automation
Baseband input for animated or weather graphics
Overlay animated or static graphics
User adjustment of Position, Size, Transparency, Fades Up or Down
Now you can key your graphics directly over MPEG-2 or MPEG-4 video with Digital Broadcast's Graphics Engine. Capable of importing virtually any graphics format, the Graphics Engine gives you limitless keying ability using Digital Broadcast's MediaFire IP System.
The operator-friendly Graphics Engine handles both static and animated graphics including logos, crawls, snipes, scrolls, animated sequences and weather graphics. You can preview the graphics over color bars or video and adjust the graphics to ensure you have the exact look you want, including position, size, transparency, and fades up or down.
Media is easily uploaded from an external source and available for content sharing. Once defined, the graphics appear precisely as desired. The key insertion is handled automatically as a secondary event in the MediaFire Automation playout schedule.
It could not be easier. Now keying over MPEG-2 or MPEG-4 has become entirely possible with Digital Broadcast's Graphics Engine.